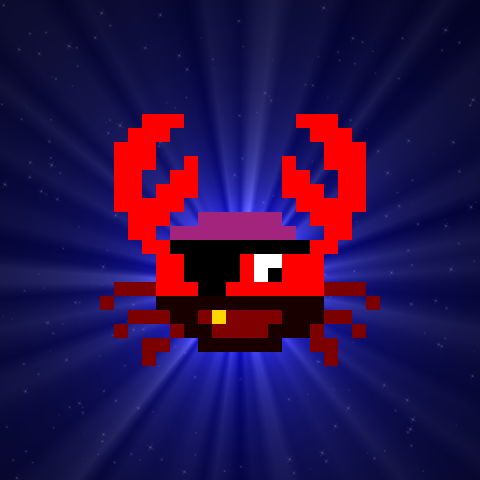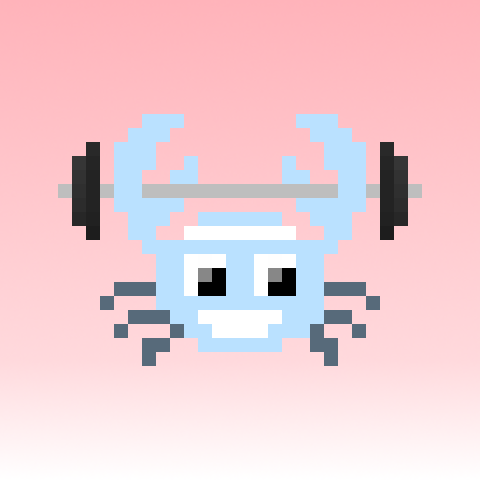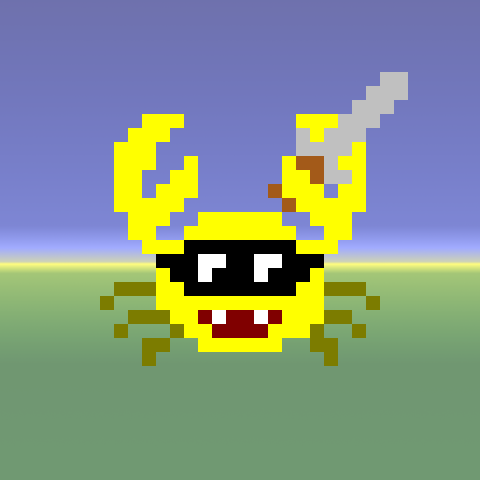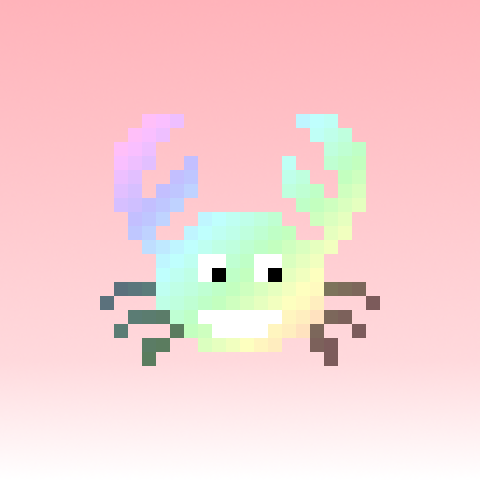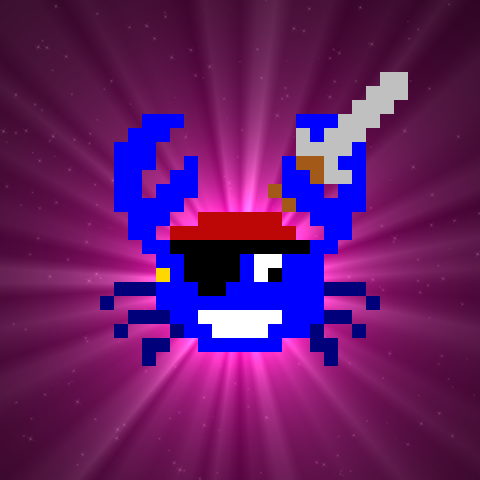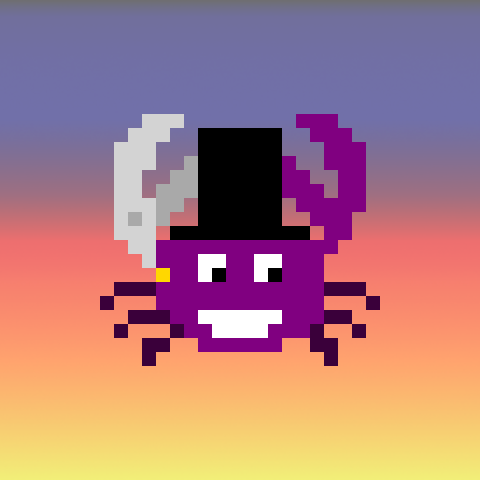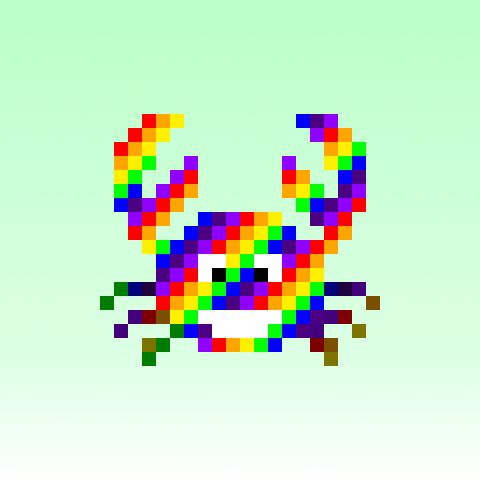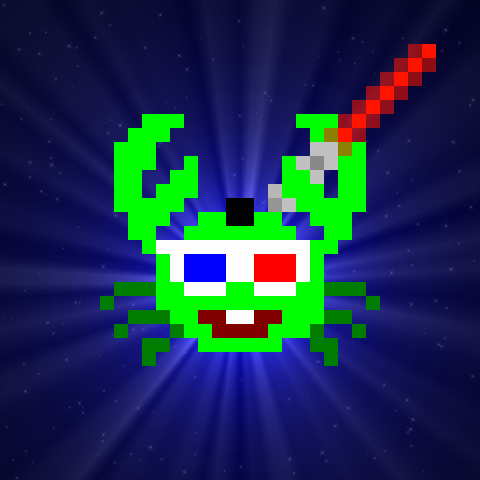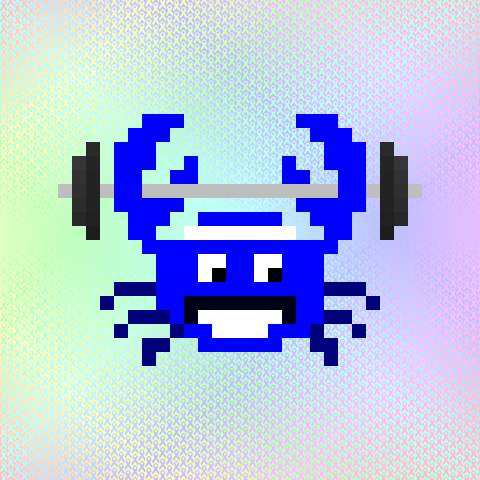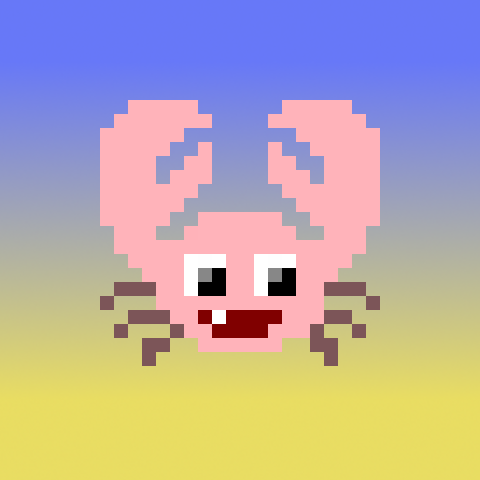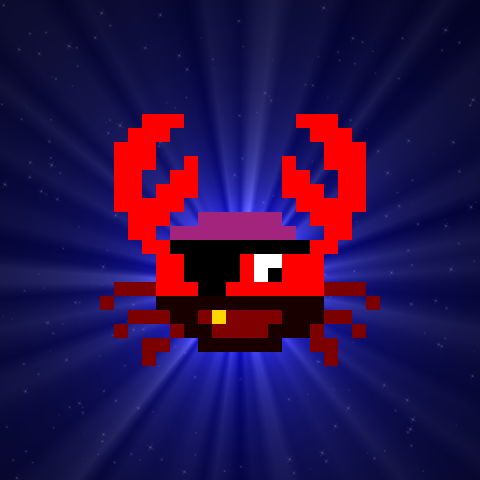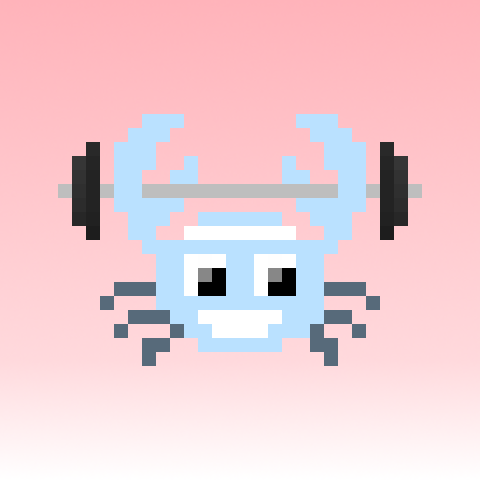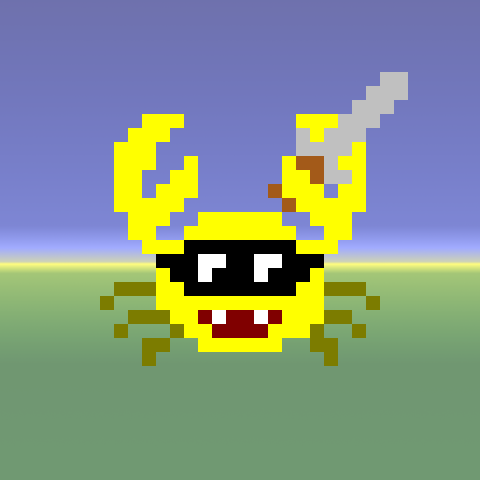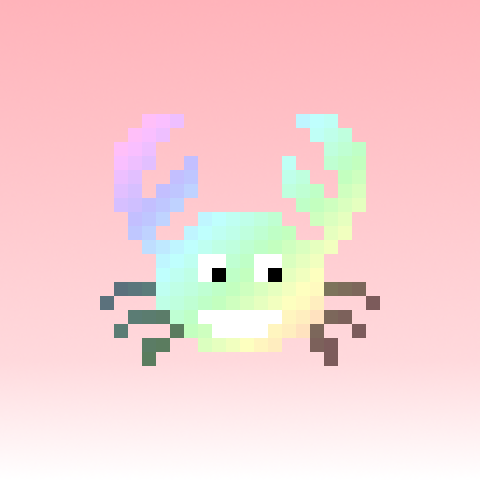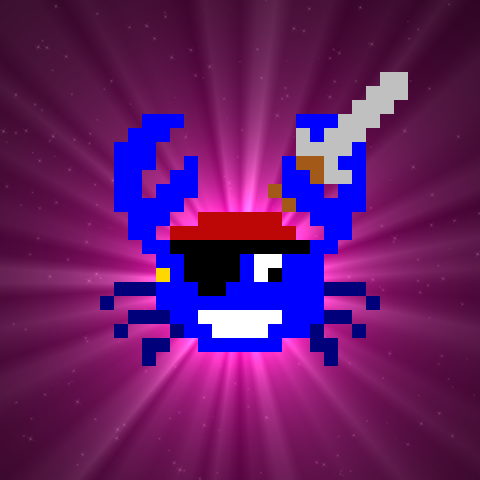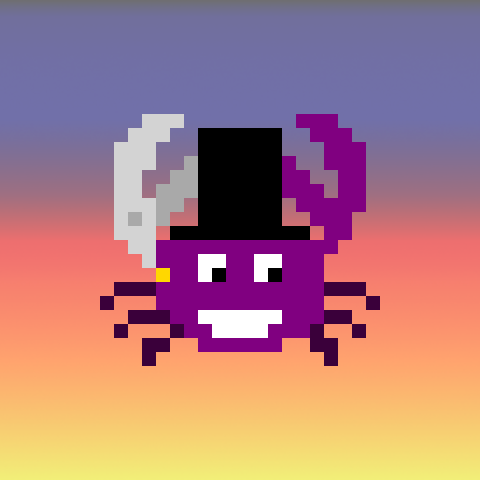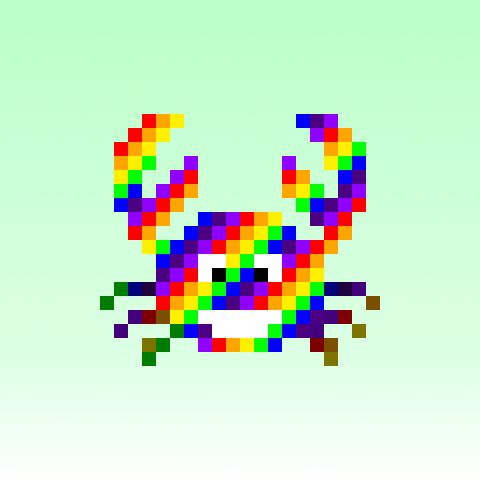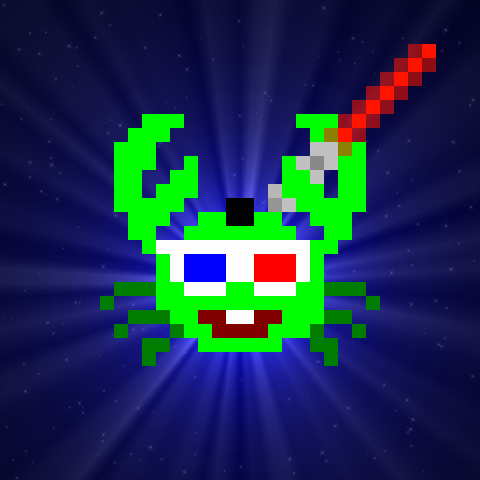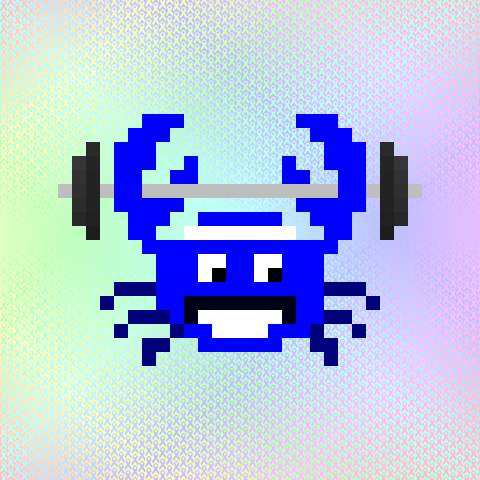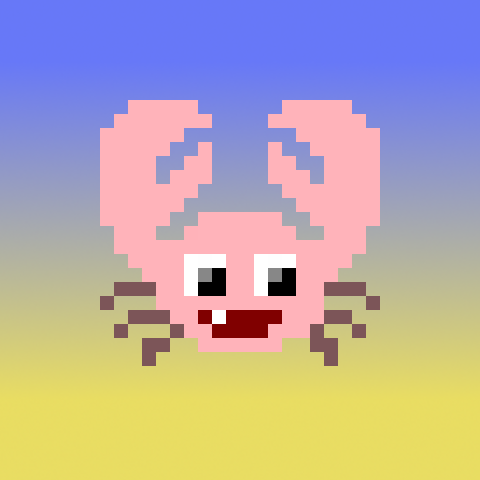 These crusty critters are just what you ordered and come in a stunning technicolor of crabby pixel art. The CryptoKrabz are a crustacean tribute to the original Crypto Punks by Larva Labs. We've also kept it real with single pixel blocks, scaled up onto hi-res backgrounds for the final artwork.
HODL to Earn – Passive Income for Holders
CryptoKrabz holders are able to earn passive income, by claiming the royalties from sales on secondary markets. Instead of keeping the royalties, we're passing 100% to Krab holders! Each Krab you hold will earn a share of the monthly royalties paid back into the smart contract. The more Krabz you own, the more you can claim!
Unique, Verifiable & Cute
Only 6969 CryptoKrabz will be minted, generated from a random combination of over 100 different traits and  over 30 Billion unique combinations. Each Krab is guaranteed to be unique and rare, however we've made sure that some are even more special and rare than others…
Will you be lucky enough to mint a Golden Krab?!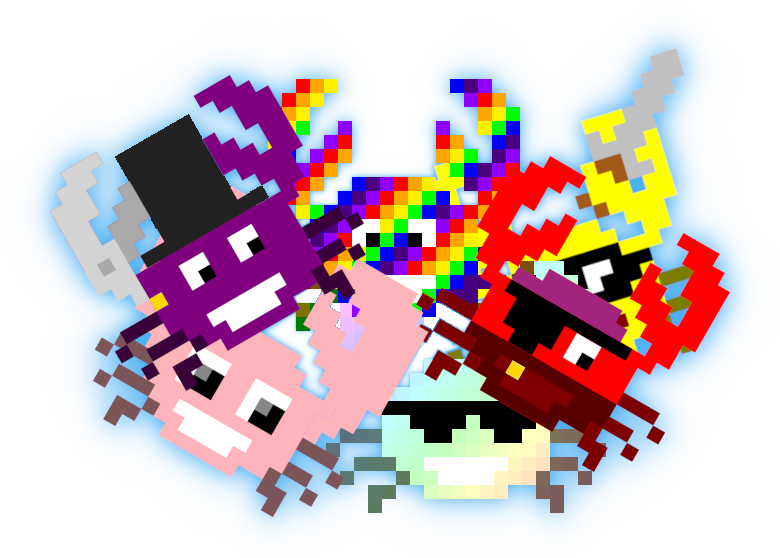 So much to do, so little time!
Here's our current roadmap for bringing CryptoKrabz to the world. Join our discord community and follow CryptoKrabzNFT on Twitter for updates!
Build our Discord community (Join!)
Presale & public minting (November 26, 2021)

Community rewards minting

Marketplace listings (Treasureland, NFTKEY, PancakeSwap, and more to come)
HODL to Earn rewards
Rarity.tools, Rarity Sniper and more!
Donation to cancer charity (voted by the community)
CryptoKrabz merchandise
Airdrops for Krabz holders
Community voting for future milestones
Exclusive airdrops and privileges for CryptoKrabz holders
How many CryptoKrabz will be minted?
There will only ever be 6969 CryptoKrabz. This is a maximum limit set in the contract an cannot be changed. You can rest assured that your cherished Krab will not be duplicated.
How can I earn passive income with CryptoKrabz?
Every time a CryptoKrabz NFTs is bought or sold on an NFT marketplace (such as BinanceNFT, PancakeSwap, AirNFTs) a percentage of the sale amount will get paid back into the CryptoKrabz smart contract.
Anyone holding a CryptoKrabz NFT can claim their share of the royalties. The amount you can claim will be based on the number of Krabz held in your wallet. 1 Krab = 1 Share. The more Krabz you own, the more you will get from the royalties.
This reward can be claimed once every 30 days and if not, any unclaimed shares will get added to the next month's balance.
How can I mint a CryptoKrab?
You'll need an BSC wallet that supports dapps. Metamask or Trust Wallet are recommended.
You'll be able to see your Krabz on the mint page as soon as the transaction confirms with a link to the each token on BSCScan.
Can I choose which Krab to mint?
No, to make things fair Krabz will be minted randomly, meaning you won't know which CryptoKrab you're going to get until it has been minted!
This will stop the metadata snoopers from scooping up all the rare combos and puts everyone on a level playing field to own a great selection of Krabz.
How much will each CryptoKrab cost?
Each CryptoKrab will cost 0.25 BNB to mint on the Public Sale. Join our Discord Community to get access to Presale pricing: 0.24 – 0.18 BNB !
Will I be able to buy & sell CryptoKrabz on marketplaces?
Yes! After your Krabz are minted you'll be able to buy & sell Krabz on NFT marketplaces. We will also list on ranking sites like Rarity Tools and staking services. We'll always have our ears open to the community's suggestions, so go join our Discord server for the latest news.
Can I get FREE Krabz?
Yes! We have community rewards for people who help us reach our community goals. Check out our Discord for how to earn free CryptoKrabz! Your Krabz will be available from the community page shortly after minting is open.